January is over at long last and as we welcome February, the month of love, and couples all over the world start to think about ways to celebrate Valentine's day. From luxury boxes of chocolates to beautiful professional bouquets of flowers like these from Tewkesbury Florist the Flower Shed, do many of us actually know the origins of valentine's day and why it is that on 14th February each year we all celebrate love with one another? Well, here you can find out…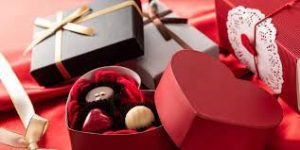 There are many stories about the original Saint Valentine, which all differ from one to another, so a lot of the earliest origins are shrouded in thousands of years of mystery. Most historians would agree that it was something that started with the Romans. In the Roman days, a feast was held between 13th – 15th February, which was the start of the agricultural year and was held to bring fertility. This date has stuck, but the festival certainly changed a lot!
A few centuries later, the Pope, who wanted to get rid of the traditional pagan festivals and replace them with Catholic celebrations, replaced the Roman festival of Lupercalia with Saint Valentine's Day to honour two martyred Christians who were named Valentine and were executed by the Roman Emperor Claudius II. Although it was still a day of fertility, gone were the wild naked Roman parties that were used to celebrate the day and it became much more sedate.
Over the years, the day became a popular way of romance, with young sweethearts sending one another cards as far back as the middle ages, and of course it was William Shakespeare who also made romantic references to the day, making it more popular. The celebrations made their way around different parts of the world as travel around the world started to increase, and of course during the Industrial Revolution and the Victorian era it started to become something that we are more familiar with it being today.
Because of the new factories that were popping up everywhere during this time, there was money to be made from everything. So of course, greetings cards companies jumped on the bandwagon, taking it that step closer to the very commercialised day that it is now. Victorians loved greetings cards (although many Victorian era cards were a little strange by our modern standards!) and of course, Valentine's Day became a big hit in the UK, as well as in America, where factories also opened to create cards for celebrating Valentine's Day.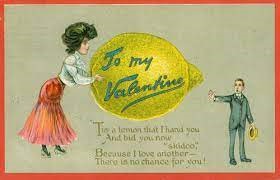 So if you are stressing about what to buy your beloved, or trying to book a table at the most romantic restaurant in town this year, just remember, it isn't really about love at all – it was a fertility feast held at the start of the agricultural year!