During the winter, low mood is something that many of us have to deal with. With the days getting shorter, this can have an effect on the body and the brain, and for some people this can make you feel tired or low in energy as well as making your mood worse.
If you are someone who suffers from mental illness already, the winter can make this feel worse, so practising good self care is something that we should all do throughout the winter months (as well as all year around, but it is particularly important during the winter!)
Here are some of the things that can help…
Learn About your Mental Health and That of Those Around you – Having a good knowledge of mental health can help you to care for yourself as well as your loved ones. Mental health training courses like these tidaltraining.co.uk/mental-health-courses/ are a great way to learn, and there are many mental health resources and calming techniques you can find online too.
Eat Well – Eating well keeps the body and the mind healthy. Reducing foods that are overly processed and eating more vegetables will help to boost your immunity as well at this time of the year, as germs are much more prevalent in the winter.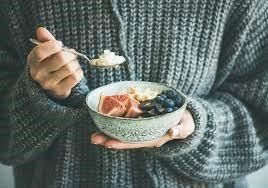 Exercise – This is a really good way to increase your endorphins in the brain, so you feel naturally happier and more energised – go for a walk in the woods, or head to your local gym if you don't fancy braving the winter weather.