Vans have been a part of our popular culture for many decades now. Whether they appear in cartoon-form or on the silver screen, we love vans! The television is something that inspires us, and also helps to create memories, and platys a big part in modern popular culture – the demand for services like this TV aerial installation Cheltenham based service steveunettaerials.co.uk/our-services/aerial-services/tv-aerial-repair/tv-aerial-repair-cheltenham/ is always high! Here are some of the most iconic from the world of TV, that we've taken to our hearts and continue to enjoy to this day:
The A-team
The A Team's van appearance signalled hope and rescue to many over the years who watched their adventures from the edge of their seats! This American adventure series aired between 1983 and 1987 and followed the actions of former members of the U.S Army Special Forces Unit. They had been court-martialed and wrongly imprisoned for a crime they didn't commit, escaped from jail and went on the run. The four members were basically mercenaries, the leader being John 'Hannibal' Smith, Templeton Peck or 'Face', 'Howling Mad' Murdock and strong man Mr T. We loved how they could make anything out of what appeared to be useless garbage and generally fight off bad guys and save the day!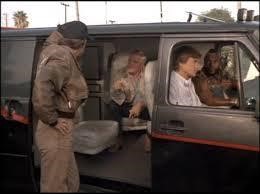 Scooby Doo
Scooby Doo's Mystery Machine has been loved by kids since the late sixties and its part of our fond childhood memories. Scooby-Doo is an American cartoon that's been running since 1969 and remains popular with the kids of today. It was aired on a Saturday morning for years by Hanna-Barbera Productions and features four teens trying to solve creepy mysteries. They are Fred Jones, Velma Dinkley, Daphne Blake and Norville Rogers, aka Shaggy. The star of the show is their giant, talking Great Dane called Scooby-Doo. All the mysteries appear to be supernatural, but the ending is always the big reveal of a person wearing a disguise. The comedy comes from the antics and clumsiness of Shaggy and Scooby.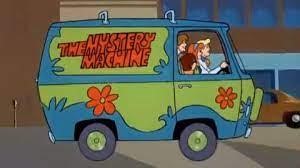 Only Fools & Horses
Is there anyone in the UK who doesn't adore Only Fools and Horses? This fabulous sitcom written by John Sullivan is a timeless classic following the antics of two brothers from Peckham as they attempt to strike it rich whilst operating Trotters Independent Traders. Del Boy and Rodney don't have much luck, but their ups and downs and the wonderful chemistry between characters makes this compelling viewing with plenty of real belly-laughs. Who could forget the iconic scene of Del falling back behind the bar while trying to play it cool?
Postman Pat
This British animated series was first produced by Woodland Animations and aired in 1981. Aimed at young children, the show soon became a massive hit as tales of a village postman called Pat Clifton entertained us. The fictional village of Greendale was inspired by a real village near Kendal. The bright red, friendly van, the calm, kind voice of Pat and his adorable black and white cat soon became a regular sight on TV sets across the land. The original scripts were written by John Cunliffe and the direction was provided by Ivor Wood, who had previously worked as an animator on The Wombles, Paddington Bear and The Magic Roundabout.